ChipCraft enter POSITION project!
2016-04-22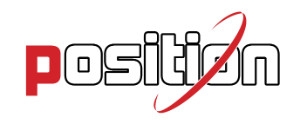 The Demo Day of POSITION is coming up, where the most interesting satellite navigation projects will be presented in front of investors. It will be the first Demo Day in Poland dedicated to the space industry.
Poland faces a big problem with access to proper funding schemes. In result many outstanding local projects utilising GNSS do not obtain funding and are "frozen". A lack of good contacts to investment circles also results in a low rate of market implementations. The POSITION project, which started in January 2015 intends to change this situation.
POSITION is conducted by two partners: the Black Pearls VC fund from Gda?sk and the SpaceTec Partners specialist company. The aim of both entities is to support the commercialization process of at least 10 Polish projects utilizing GNSS data. Project participants can count on support on the technological, organizational and business levels.
During the whole of 2015 an analysis of the Polish GNSS market was conducted, including current projects in the industry and identification of possible development niches and potential financing sources. Within the project contact was established with over 100 interesting Polish projects utilising GNSS. 20 projects for further cooperation were downselected. The ideas had to meet several requirements of business and technological nature.
Between 20-21st of April the first POSITION workshop with the selected entities took place. Invited teams worked during the workshop on their business concepts. Ways of introducing their solutions on the market were identified, with a strong emphasis on developing the business outside of Poland and Europe.
The next stage of the POSITION project will be workshops and presentations during the infoShare 2016 conference, which will be taking place 18-20th of May in Gda?sk. This is the biggest conference on the ICT sector in CEE. On the main stage of infoShare a 1.5 hour space panel will be held, with the participation of the industry representatives.
Between May and September the teams with the highest potential in the POSITION project will be selected. In September the Demo Day will take place, where several investment groups will meet the representatives of the most developed projects. As for today participation was confirmed by investment groups from Poland, Czech Republic and Germany.
This will be the Demo Day in Poland dedicated to the space industry. This is a clear signal that the Polish space industry is maturing and starts to create dedicated products and services.
blackpearls.vc/position/position-project-approaches-the-demo-day/