NaviSoC consortium wins the Galileo Masters 2018 - Poland Challenge
2018-12-16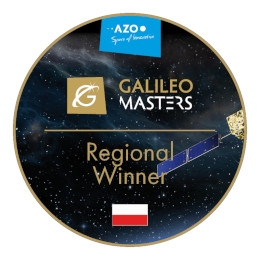 On 4 December 2018, the festive Awards Ceremony of the Galileo Masters took place in front of an international audience during the EU Space Week 2018 in Marseille, France.
28 business cases and Challenge winners were recognised during the Awards Ceremony by high-ranking industry and institutional representatives, such as the European GNSS Agency (GSA), the European Commission (EC), the European Space Agency (ESA), the German Aerospace Center (DLR) and the German Federal Ministry of Transport and Digital Infrastructure (BMVI).
In addition, 20 partner regions across the globe awarded the best competition entries.
More than 500 guests followed exciting live pitches or videos and the official awarding of each business case followed by a great show act from England.
For additional information look here:
https://www.galileo-masters.eu
and here:
https://email.azo-space.com/asset/39:winner-broschure-galileo-masters-2018
Our project is described at page 42.